NH² ™ HYDROGEN POWERED TRACTOR AND ENERGY INDEPENDENT FARM
---
AN EASIER, SAFER, CLEANER FUTURE, WITHIN REACH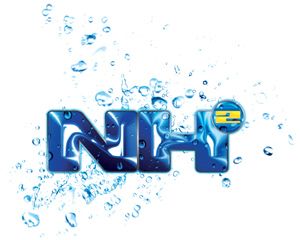 From its origins, New Holland is characterized for making farming activity easier and more efficient, through innovative and affordable products, aimed to simplify people's life and to allow them to do more with less. This pioneering spirit had led us to look always further, anticipating the evolution of farming in an ever changing scenario.
The current situation.
Fuel and energy represent a large amount of the farmers input costs. Farmers are scattered and dispersed around the country. Therefore, the costs of bringing fuel and energy are also very high.
What do the farmers need?
Farmers need to minimize their risks and keep their operating costs low. They need stability and independence to better control their business operation.
What do the farmers have?
Farmers normally have a large amount of available space. And a large amount of resources that can be used to produce energy.
The New Holland solution
The Energy Independent Farm is a new approach, where farmers will be able to generate their own energy to run their farm and agricultural equipment.
And all of this will be done using Hydrogen, 100% generated from renewable resources, which farmers have plenty of.
---
EASY, SAFE, CLEAN
---
The basis:
A current T6000 tractor.
What is inside?
A Hydrogen tank
Fuel Cells System perfectly integrated into production tractor, with standard components
Electric motor n° 1 - Power to traction
Electric motor n° 2 - Power to PTO and auxiliaries
What is not?
No diesel tank
No combustion engine
No exhaust pipe
No gear box
How it works
Fuel Cells System transforms Hydrogen into electricity that runs the two motors.
The tractor has zero emissions. Only a little amount of water, in the form of steam, is produced by the Fuel Cells System.
Product specification
Power: 75 kW (106 hp)
Transmission: CVT through electrical motor
PTO : CVT through electrical motor
Product Benefits
No Noise - Greater operator's comfort
No Emissions
No gears, no power losses
Power delivered only as needed
Improvement Opportunities
Fewer design and architecture constraints - A new tractor design
Less weight and components - Greater reliability due to fewer moving parts
Replace hydraulic system and mechanical drives with electrical ones: electrical driven implements (planters, fertilizer spreaders, etc)