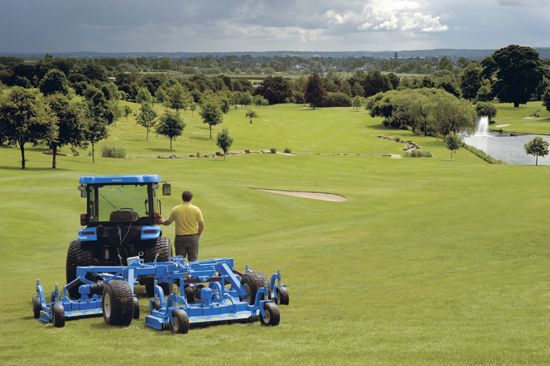 ---
HIGHER POWER AND PERFORMANCE
Whether you use your tractor to maintain a few acres or you depend on it to make a living, Boomer™ compact tractors will deliver. In all, there are six models ranging from 41–51 hp to choose from. As a rule of thumb, the more work you do in a typical week, the greater the horsepower you'll want.
EXCEPTIONAL DRIVETRAIN EFFICIENCY
To make you more productive when using implements powered by the rear or mid PTO, Boomer compact tractors are designed with drivetrain components that provide maximum PTO horsepower while minimizing engine power loss.
WELL-EQUIPPED FOR INCLEMENT WEATHER
To ensure fast starts in cold weather, Boomer compact tractors come equipped with a quick-heating glow plug and a heavy-duty 325 CCA battery that provides plenty of cranking power.
MADE TO ACCOMMODATE MORE
Superior battery charging and the capability to handle the higher demand of additional electrical accessories provided by a 55-amp alternator (SuperSuite™ cab models).