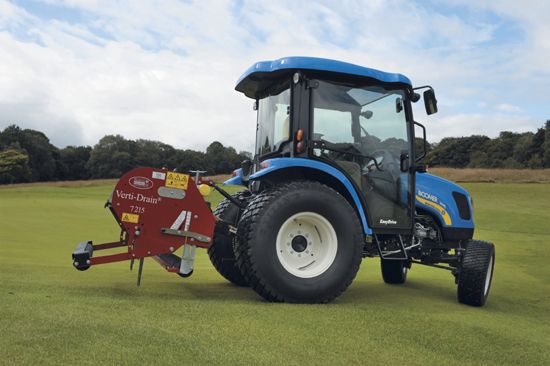 ---
TAKE ON HARDER TASKS WITH HIGH-POWERED HYDRAULICS
Whether you need to load mulch, mow the lawn, clear a pasture, dig a trench, till a garden or install a fence, Boomer™ compact tractors are up to the challenge. Better yet, with a three-point hitch lift capacity of up to 1600kg, you can do all of the above with larger, more efficient implements.
AMPLE POWER TO GO AROUND
A dedicated steering pump ensures responsive Hydrostatic Power Steering. A separate implement pump—37.1-lpm on all CVT models—powers implements. This way, one system won't tax the other during demanding conditions.
DELUXE THREE-POINT HITCH
When hooking up implements is easy, convenient and precise, tasks become easier, too. Handy features include:
Flexible link ends
Crank-type levelling mechanism
Telescoping stabilizers
Swinging/extendible drawbar
Category I implement ball ends
CONSISTENCY MADE CONVENIENT
For consistent results when ploughing or grading, an adjustable stop on the hydraulic position control lever allows you to return the three-point hitch to a preset position.