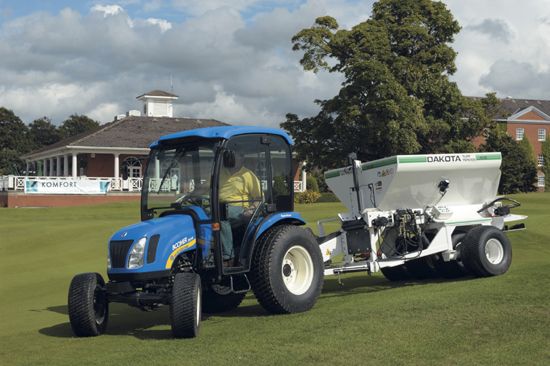 ---
STEERING WILL NEVER BE THE SAME
No matter what the task, you'll appreciate having the tightest turnaround diameter in the industry. Our patented, award-winning SuperSteer™ 4WD axle option lets you manoeuvre effortlessly around obstacles and make extra-tight turns when mowing, grading or performing any other task on your "to do" list.
THE SECRET OF THE SUPERSTEER™ 4WD AXLE
The SuperSteer 4WD axle articulates when the wheels turn. As the inside wheel moves away from the frame, the outside wheel moves beyond the nose of the tractor, resulting in a tighter turning diameter up to 50% smaller than those of other compacts. The longer wheelbase also provides a smoother ride.
WORK SMARTER WITH SENSITRAK™
For better fuel efficiency, reduced scuffing of turf, and less wear on driveline components, get an optional Sensitrak™ Auto 4WD System (available on five Boomer™ compact tractor models). It engages 4WD automatically when extra traction is required, and operates in 2WD mode when it's not.
EXTRA TRACTION ON DEMAND
It's reassuring to have extra traction when you need it. Simply push down on the differential lock heel pedal to lock both rear wheels together for additional traction in slippery conditions.