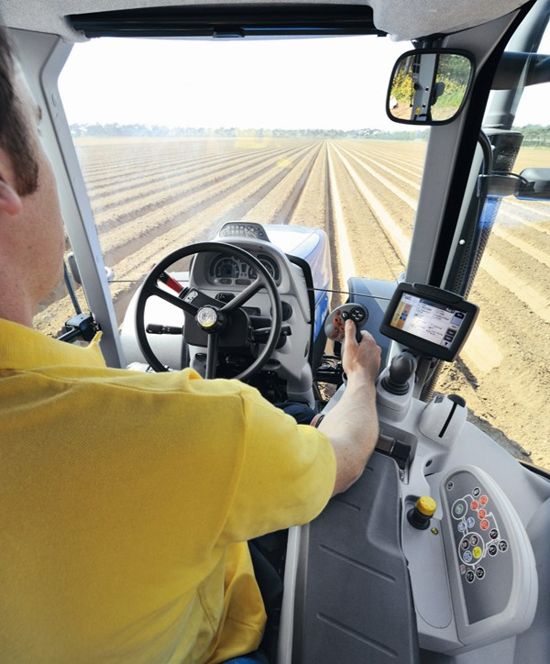 ---
Available from the factory or as retrofit package, IntelliSteer™ system offers fully automated steering with repeatability and precision with features including RTK accuracy, helps you maximize productivity for optimal crop yields.
IntelliSteer is a fully integrated guidance system, tuned to the individual machine platform and controlled through a single screen
INTELLIVIEW™ III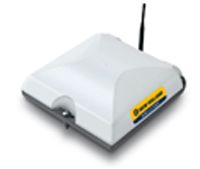 ANTENNA
Mounts onto the tractor or onto the implement to provide up to 2.5 cm pass-to-pass and year-to-year accuracy.
NEW HOLLAND INTEGRATED STEERING SENSOR
Measures highly accurate wheel angle information on all terrain and sends it to the Navigation Controller II. New Holland vehicle interface Receives navigation commands from the Navigation Controller II which control the vehicle's steering when engaged.
NAVIGATION CONTROLLER II
Plugged into your New Holland guidance ready vehicles, it sends T3™ terrain compensated corrections (roll + pitch + yaw) and precise steering instructions to the vehicle by using GPS information from the receiver.
AVAILABLE FROM FACTORY AS A RETROFIT KIT FOR:
New Holland Tractors: T6000RC, T7000PC, T7000AC, T8000 or T9000.
New Holland Combines harvesters: CX8000 and CR9000.