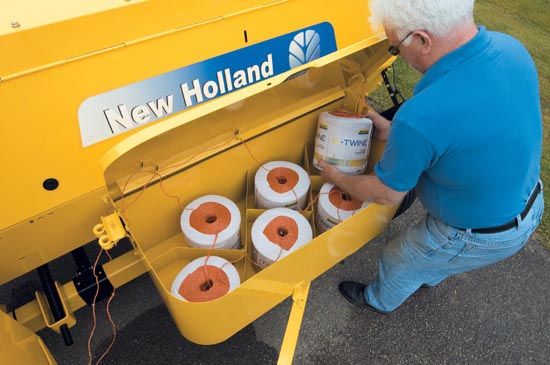 ---
PROVEN OVERALL STRENGtH
Rely on the knotter accuracy, knot after knot, season after season! Hard-surface material prevents wear of the driving gears for extended accuracy over a long baler life! A straight guiding of the robust plunger is assured even after extensive baler use, thanks to the combination of sealed roller bearings and high strength steel slides that make adjustments fast and easy.
REDUCED DAILY DOWN TIME
Trouble-free baling at high capacity during long days is possible without having to interrupt for lubrication requirements. A self contained centralised hand pump operated oiling system for the knotters reduces wear and daily maintenance time. The six-ball twine box keeps you going during even the longest baling day.