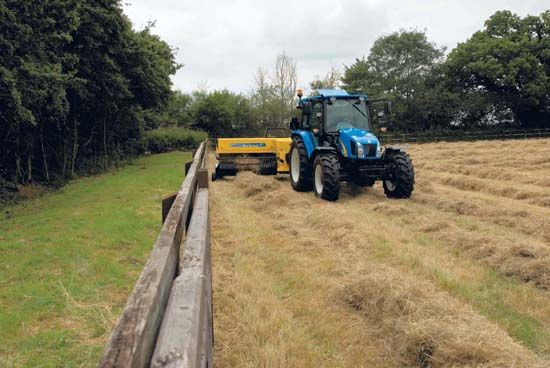 ---
STILL LEADING THE WAY
New Holland was the first brand to fit an automatic tying knotter on a baler; this made baling a one-man field operation. Since that major introduction, the company has sold more than 900,000 small rectangular baler's worldwide, made in factories in America, Europe and Australia. This baler was the basis for the success story of the world's largest harvester manufacturer.
SMOOTH CROP FLOW BOOSTS DAILY OUTPUT
Transforming heavy windrows into even, firm bales at a high speed requires smooth crop processing. The wide pick-up swiftly lifts any windrow and the exclusive rotary feeder transfers it without hesitation through the large feeder opening to the bale chamber. The unrestricted crop flow results in an extremely high daily output.