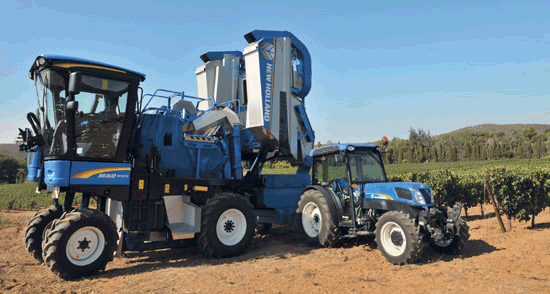 ---
MORE POWER, MORE PERFORMANCE
The four model BRAUD 9000L series are powered by ultra-efficient Fiat Powertrain Technologies 4- or 6-cylinder common rail electronic engines. Output range from 141hp(CV) to 175hp(CV).
MODERN FUELS AND WATER ECONOMY
All engines in the BRAUD 9000L series are engineered to run on 100% biodiesel (Subject conditions).
A semi-automatic wash system reduces water consumption by up to 30%.
OUTSTANDING FUEL ECONOMY
The new common rail electronic engines and IMS Intelligent management system offer outstanding fuel economy.
This has been certified by French homologation specialists UTAC in comparison tests between existing VL6080 and new BRAUD 9080L harvesters.
IMS - INTELLIGENT MANAGEMENT SYSTEM
Developed by BRAUD Coëx engineering, the IMS system was awarded a silver medal at SITEVI 2009.
In work, IMS will constantly monitor the demand on the engine.
In light load conditions, or at the end of a row when the operator switches off the shakers and fans, IMS will vary the engine speed to precisely match demand but with no impact upon performance. This saves fuel, with no need for any operator input.