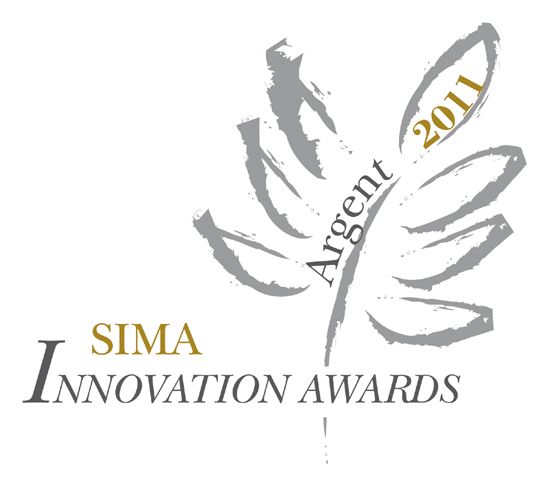 New Holland Wins Sitevi Awards
---
New Holland, the worldwide leader in grape and olive harvesting won two silver medals and an honourable mention at the 2011 Sitevi awards.
Silver medal for the Active Safety and Weighing System for increased operator safety and precision yield monitoring
Increased productivity and harvesting efficiency by up to 20% with the Braud 9090X Olive for Super Intensive olive operations
ECOBraud enables winegrowers to reduce their carbon footprint, a key element in the Clean Energy Leader strategy
A silver medal was bestowed on the Active Safety and Weighing System (ASW), developed for the Braud 9000 range of multi-function harvesters, which enhances operator safety and records harvest yields.
The Braud 9090X Olive harvester, designed to increase the efficiency and quality of super intensive olive farming, also scooped a silver medal.
New Holland received an honourable mention for its revolutionary ECOBraud concept, which enables vineyards to calculate their carbon footprint, and provides strategies for reducing overall greenhouse gas emissions.
Silver Medal for the Active Safety and Weighing System
New Holland's new range of Braud 9000 multi-function harvesters have set a new benchmark in terms of harvesting safety. A network of sensors are located on key points of the machines' frame which transfer data in real-time to the on-board computer, this information is then combined with that from the inclinometers to alert the operator when the vehicle approaches its stability threshold via the intuitive IntelliView™ III monitor. The machine can even put into place a series of measures to prevent driver errors, as well as automatically taking control of the machine for guaranteed operator safety.
This active safety device is available in multifunction mode as well as when harvesting on difficult ground. The machine's height and the lateral position are automatically adjusted, with zero operator input, to prevent eventual accidents and to increase overall harvesting safety, even when operating in the most difficult and undulating ground and during high speed road transport.
The ASW system also benefits from integrated grape weighing functionality. As the hoppers are emptied, an accurate measurement is made of the actual harvested tonnage which enhances accurate yield monitoring, enables operations to fine tune inputs and also to manage crop volumes to guarantee the highest quality end product for improved profitability.
Braud 9090X Olive for SUPER INTENSIVE OLIVE FARMING earns a Silver Medal
New Holland knows that harvest quality is of supreme importance for super intensive olive growers. The new Braud 9090X Olive can enhance harvesting and efficiency by up to 20%. It features a shaker frame that has been engineered by design to adapt to the shape of the tree, its age and even its yield. The harvesting head can work in three dimensions and both guides and clamps the foliage to ensure a smooth flow into the patented Noria baskets, which subsequently convey the olives into the hoppers.
New Holland's renowned shaker system, with 2 x 21 high power shakers, has been specifically developed to overcome the significant resistance forces encountered when harvesting olives from trees, which are ten times higher than those in conventional, liana style vines. Moreover, as the highest quality olives are found at the very top of the tree, a second shaker system enables the Braud 9090X Olive to harvest these highest value crops. This state of the art technology has significant benefits in terms of harvesting efficiency, with over 95% of olives harvested at a constant forward speed of approximately two kilometres per hour, for olives that are picked at their optimum ripeness for the very highest returns for producers.
ECOBraud carbon footprint reduction strategy wows the judges
The Sitevi jury recognised the pioneering status of the ECOBraud approach to assist winegrowers in reducing their carbon footprint with an honourable mention. As an integrated element of New Holland's Clean Energy Leader strategy, winegrowers will be able to use an internet interface to calculate the carbon footprint of their vineyard, and it will also provide them with concrete information as to how to reduce their overall greenhouse gas emissions.
This will be used in conjunction with the 2009 award-winning Intelligent Management System (IMS) that controls principal machine functions in relation to load and can today reduce fuel consumption by up to 31%. The second generation system will control the variable rate application of inputs, and will contribute to up to an impressive 40% reduction in the carbon footprint of vineyard businesses, which, in real terms, means a 10% reduction per bottle. This is of growing commercial importance, as the food and drink industry are moving towards low-carbon suppliers, and consumers are becoming ever more carbon conscious when making purchasing decisions.