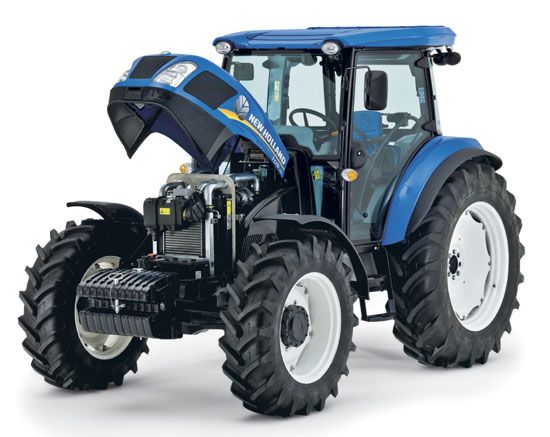 A NEW ECO-FRIENDLY ENGINE FROM THE CLEAN ENERGY LEADER
---
Established since 2006 as the Clean Energy Leader for its active promotion of renewable fuels and sustainable agriculture, New Holland is at the forefront of developing emission reduction technology solutions. The new Tier 3 compliant 8000 series engines powering the new TD5 tractors are a striking example of this commitment since they reduce the emission of harmful elements of up to 10%.
BETTER PERFORMANCE, LOWER FUEL CONSUMPTION
Tier 3 compliant TD5 engines not only allow overall better working performance, but also dramatically reduce your end-of-the-year fuel bill. For example, the new TD5.90 is 10% more fuel efficient than its predecessor at maximum torque. This means for a tractor used for 500 hours / year a saving of 1062 litres each year. Just multiply this figure by the cost of litre of diesel and you will be astonished by the amount of savings you can achieve.
WANT TO CALCULATE AND REDUCE YOUR CARBON FOOTPRINT?
Carbon foot printing is a key pillar of the Clean Energy Leader strategy which aims to decrease the environmental impact of agriculture whilst improving productivity. Use our CarbonID™ Calculator Tool online and choose New Holland as your sustainable farming partner.