---
Continuing onward from their success in the United States, New Holland Agriculture are now offering high performance irrigation power units into New Zealand in four configurations depending on your power requirements.
All are equipped with high performance FPT (Fiat Power Train) engines (FPT are the same manufacturer of the infamous Cursor family of engines proven worldwide over millions of kilometres in Iveco heavy trucks.)
"Outside of mobile, stationary, and pivot irrigation requirements, we are aware of these units being used for powering whey pumps, large water blasters and other uses where a high performance diesel power unit is desired.
New Holland provides the power requirement to fit the customers' needs within this power range.
Each unit is available with or without a direct drive hand operated PTO clutch, or alternatively the units have a provision for installation of an optional auxiliary drive gear for hydraulic or belt driven applications. All units are Tier III compliant and fuel efficient.
With the recent drought still fresh in many farmers' memory, and the government's recent focus on irrigation as a safeguard for the future, it only makes sense that the New Holland power units are made available to NZ farmers.
Because the New Holland brand is well known worldwide for quality and as these units are backed by a large locally supported New Holland Dealer network which supply genuine parts, service expertise and warranty, we feel we have some very good value to offer in this market "says John Toney, NZ Parts Marketing Manager.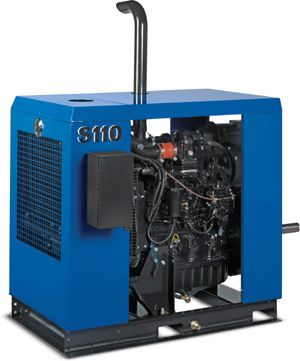 The latest NEW HOLLAND line-up includes models:
S85 - Tier III compliant, 4.5L, 4-cyl, turbo charged engine rated 102hp continuous @ 1800rpm

S110 - Tier III compliant, 4.5L, 4-cyl, turbocharged engine rated 117hp continuous @ 1800rpm

S170 - Tier III compliant, 6.7L, 6-cyl, turbocharged engine rated 162hp continuous @ 1800rpm

S240 - Tier III compliant, 6.7 L, 6-cyl, turbocharged, common rail engine rated 236hp continuous @ 1800hp
Units are available near turnkey ready, with canopy and with or without heavy duty ZF PTO gearbox.
Other standard features include:
Rodent proof control panel

12V starter and alternator

Positive de-aeration system

Air restriction indicator

Engine lifting brackets

Fuel lift pump

Instrumentation panel (gauges for oil pressure, coolant temperature, tachometer, hour and volt meter and emergency stop)

Air to air cooled radiator

Engine cooling fan

Vernier self-locking throttle cable

Nationwide service and support through an extensive New Holland service and parts network located in New Zealand.

Conditional 2-year/2000-hr warranty (whichever comes first.)
New Holland is imported in New Zealand by C B Norwood Distributors Ltd.